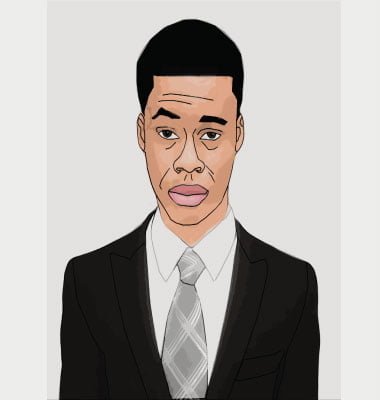 Hi, You are welcome to InspiredWordCast,  I am Stephen Udochi John, Also Known as "Yudee" (Re-spelt from The first two letters of my Middle name (UD – Udochi).
I've got lots of passion and love for so many things. Such as music, designs, and motivational outreach and I am a tech-savvy kind of person.
Anyway, all of these do not make me an "Oliver Twist" as I do believe there are no limits to the height you want to take your passion to.
My Passion
My passion for inspiring others grew very strong after I attended an outreach program with a special kind of movement carried out by the Greatness foundation. The foundation was led by Greatness a unique lady who has inspired a lot of lives. I engaged in the movement led by Greatness and we went to the school of the blind in Umuahia, Abia state Nigeria. Where I saw lots of people who looked depressed and after reaching out to them I could see the joy in their hearts and it made me happy.
Prior to that event, I started giving lots of discounts for awareness materials for their outreaches and I began to participate both within the group and out of the group reaching out to diverse forms of people especially Orphanages, hospitals, etc. 
Why This Blog?
I had the understanding that with this blog I could reach out to more people with inspirational content. Also, if you get inspired by any of the content you see here, please do not hold them back. Just sharing it alone gives you an edge. And that is because your sharing just helps you become a source of inspiration to others.
My Belief
I strongly believe that life is in phases and we will continue learning till the day we kiss this earth goodbye. And so, from learning, we get inspirations which build us up. And it becomes our duty to use our experiences, and also inspirations to inspire others who might be going through the phase of life that we have crossed. 
All you are bound to get from InspiredWordcast
You are bound to get inspiration, that keeps you moving. Also, in time to come, we do hope that there will be a lot of outreaches. And to find anyone closer to your location at any time, I employ you to always check the event session to know how you can participate.
If you read all through to this point
Then I believe we can together help save the world as you get inspired to inspire others.  So why not stay tuned with the trend, why I take you through discoveries that need to be addressed about life challenges. 
Feel free as this is the part I love. Which is where you get to subscribe to my newsletters below for interesting update
I look forward to serving you better.
Warm Regards.
Stephen Udochi John (Yudee)